Global Business Setup
Global Business Setup is a boutique professional advisory Firm, based in Mougins in the South of France. We specialize in advising multi-national Clients' international accounting and tax, including French tax and USA taxes.
The business is owned and managed by Mr. Aidan Healy (click link), an Irish Chartered Accountant with 25 years of international accounting and tax experience. Aidan also owns Global Business Setup and is now semi-retired in the South of France.
Aidan and his team are interested in helping quality multi-national Clients' with:
Legally minimizing international taxation;
French company registration and multi-currency corporate bank account opening;
USA company registration and multi-currency corporate bank account opening;
EU company registration and multi-currency corporate bank account opening;
The Global Business Setup team is excited by complex international accounting and tax challenges. And we supply simple, practical, legal low tax solutions. We have high Know Your Customer due diligence standards;
All engagement fees and deadlines are agreed upfront, so there are no surprises during the engagement. Our values include integrity, honour, transparency, and respect. We expect the same from our multi-national Clients'
Each Friday during the engagement, our multi-national Clients' will receive a detailed weekly engagement status update comprising i) problems and solutions and ii) progress and strategy and iii) quality deliverables;
Meet Mr. Aidan Healy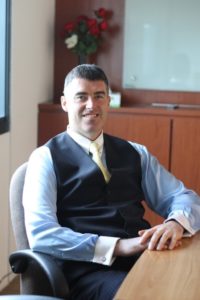 Since 2003 and on behalf of multi-national Clients', Aidan Healy and his associates have registered 900 global companies; project managing the A to Z of business set up in every country on the planet.
In 2017, Aidan Healy retired from full time work with the global business of Healy Consultants PLC. In 2018, Aidan migrated to the South of France with his family. Nowadays, he prefers to spend his time i) taking care of his family and ii) serving a small number of quality Clients' and iii) managing a small farm and iv) optimizing the quality of his health and v) immersing himself in French and USA accounting and tax and business set up.
Aidan has been a part of the corporate advisory industry since the beginning of his career. After becoming an associate chartered accountant, he started out in Ireland as a senior auditor at McGrath and Co. in 1994 and went on to become a management consultant at Ernst & Young, Bahrain in 1998. In 2000, he became the Assistant Vice President (Internal Audit) at Credit Suisse Group, Singapore.
Always ambitious, Aidan is now also working towards setting up a global hedge fund business to diversify his business interests and keep up with the current economic trends. Apart from being an expert consultant professionally, Aidan is equally disciplined and motivated in his personal life. He is a fitness enthusiast and likes playing football and golf in his leisure time.
Associates

Peter Schwartz
Peter Schwartz is a respected international business consultant with 30 years of experience in marketing, website design, SEO maximization, partnership business agreements, and crisis communications for top organizations in the technology, healthcare, sports, transportation, and finance fields.
After graduating from Princeton High School in Princeton, New Jersey, Peter earned his B.A. in Political Science, Cum Laude from The George Washington University, also spending a year at The London School of Economics (LSE). Peter received his M.A. in International Business and Politics from New York University's Stern School of Management in the evening while working full time at the Epilepsy Foundation. His master's thesis on national healthcare reform was conducted under the tutelage of renowned Princeton University professor and author Lawrence Mead. Peter then honed his professional skills in the New York City global headquarters of top marketing agencies Edelman, FleishmanHillard, and Grey Advertising.
Over the years, Peter's clients have included Berkshire Hathaway, Insperity, Polaris, PwC, Merck, Girl Scouts of America, Beverly Hills Center for Plastic and Laser Surgery, the Association of Tennis Professionals (ATP), Pfizer, Proctor & Gamble, Allied Pain & Spine in Silicon Valley, HNS Dentistry of Beverly Hills, and the Triune Therapy Group.
Peter has placed clients in top media outlets, including The New York Times, The Wall Street Journal, The Associated Press, Telemundo, Cosmo, The Doctors on CBS, Investor's Business Daily, CNBC, CNN, Food and Wine, Fox TV, USA Today, Gannett Magazine, Bloomberg TV, Bloomberg Radio, Reader's Digest, and Vice.
Schwartz has also been a guest lecturer in business and marketing at his alma mater New York University, the University of Arizona's Eller School of Management, and Brown Mackie College, amongst others.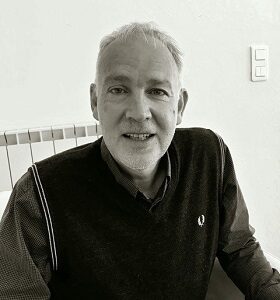 Mark Stevens
Mark has a diverse and international background in business centred around the development and implementation of tax, legal and financial strategy for the multi-national companies that he represents.  His work experiences are grounded in the "Big 4" consulting environment and in-house with the African and Asian operations of The Coca-Cola Company as well as UK based global law firm.  He is particularly adept at engaging with Government stakeholders to secure a more certain regulatory environment for the businesses that he supports.
Mark currently provides specialist, largely tax related, consulting services to large multi-national Groups of Companies head-quartered in Western Europe and the Middle East.  He is also sits on the board of directors of a German head-quartered technology business, which has developed an innovative B2B software solution for the distribution of travel industry products and services.
Mark is a UK national, currently resident in France, having previously lived and worked in Dubai, South Africa and Bahrain.
Website by Lola Schwartz And Jack Healy